Date of Birth
19/01/1969 (age: 51 yrs)
Place of Birth
NUEVA ECIJA
Height/Weight
150 cm / 57 kg
Education
College/Degree (>=13 yrs)
VOCATIONAL COURSES
Language Skill
English (Good, 0 yrs)
Preference/Aptitude
& Experience
| | | |
| --- | --- | --- |
| Care for Infant/Children | | - |
| Care for Elderly | | - |
| Care for Disabled | | - |
| General Housework | | - |
| Cooking | | - |
Other Information
| | |
| --- | --- |
| Able to handle pork? | |
| Able to eat pork? | |
| Able to handle beef? | |
| Able to care dog/cat? | |
| Able to do gardening work? | |
| Able to do simple sewing? | |
| Willing to wash car? | |
Maid Introduction
1ST EMPLOYER 2012-2012
AMERICAN FAMILY
LANDED 5 STOREY TERRACE HOUSE
2 ADULTS AND 1 TEENAGER ( 14 YRS OLD)
COOKING
HOUSEWORK
WASHING CAR
ROL: EMPLOYER MOVED TO USA.
2ND EMPLOYER
HOLANDER AND VENUEZELAN FAMILY
CONDO
2 ADULTS AND 1 CHILD (NEWBORN)
INFANT CARE
COOKING
HOUSEWORK
ROL: THE BABY HAD WEATHER ALLERGIES IN SINGAPORE, THEY MOVED BACK TO HOLAND FOR GOOD.
3RD EMPLOYER
INDIAN FAMILY (VEGETARIAN)
CONDO
2 ADULTS AND 2 KIDS (4 / 7)
CHILD CARE
COOKING
CLEANING
ROL: NOT ENOUGH FOOD.
4TH EMPLOYER
FRENCH FAMILY
4 STOREY TERRACE HOUSE
2 ADULTS AND 3 KIDS ( 9 / 12 / 14)
CHILDCARE
COOKING
HOUSEWORK
ROL: FINISHED CONTRACT. RELOCATED TO NEW YORK.
5TH EMPLOYER
FRENCH FAMILY
APARTMENT
2 ADULTS AND 3 KIDS (11/ 13/ 15)
CHILDCARE
COOKING
HOUSEWORK
1 CAT
ROL: SCARED TO CLEAN WINDOW
6TH
Best Housekeeper Pte Ltd
License: 16C8019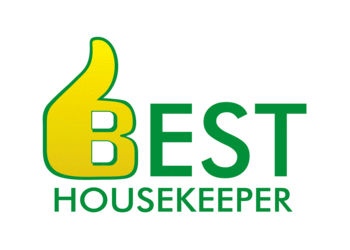 License#
16C8019
Email
info@besthousekeeper.sg
Website
https://besthousekeeper.netmaid.com.sg

---

Address
304 Orchard Road
#04-105 Lucky Plaza
Singapore 238863
Opening Hour
Monday to Friday : 10:00am to 7:00pm
Saturday & Sunday : 10:00am to 6:00pm
Public Holidays : Close

Tel
6876 7948
Fax
6988 2825
Email
info@besthousekeeper.sg
Contact
HUDA / ELLA / AMY CHUA / SIU KHUN
6876 7948
EA Personnel
NUR HUDA BINTE OTHMAN (R1545806)
BONGALBAL ELLA PURISMA (R1325439)
CHUA MEI ZHEN (R1656361)
SIU KHUN VANESSA (R12C5717)
SERENE TAN (R1656472)
Last updated on 2020-01-28 12:53:46 +0800